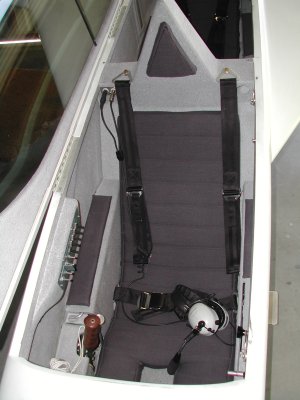 Front seat upholstery. It doesn't show in this photo, but the fabric is dark blue wool.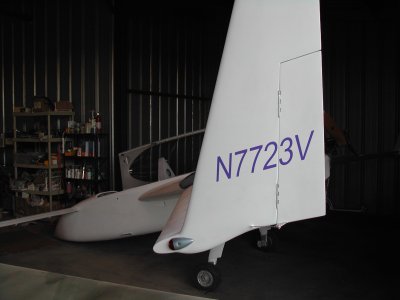 Vinyl stickers for the registration numbers. These are useful so other pilots know which plane has just sped by them.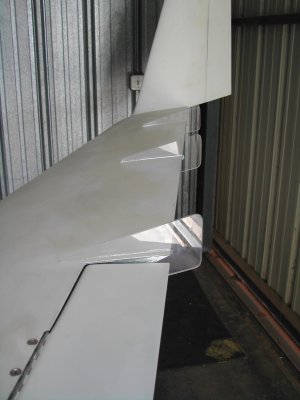 Trailing edge fences are made of clear acrylic plastic. They improve low speed handling by preventing air from moving sideways (spanwise).